Upcoming event: Bark for Life of Greater Portland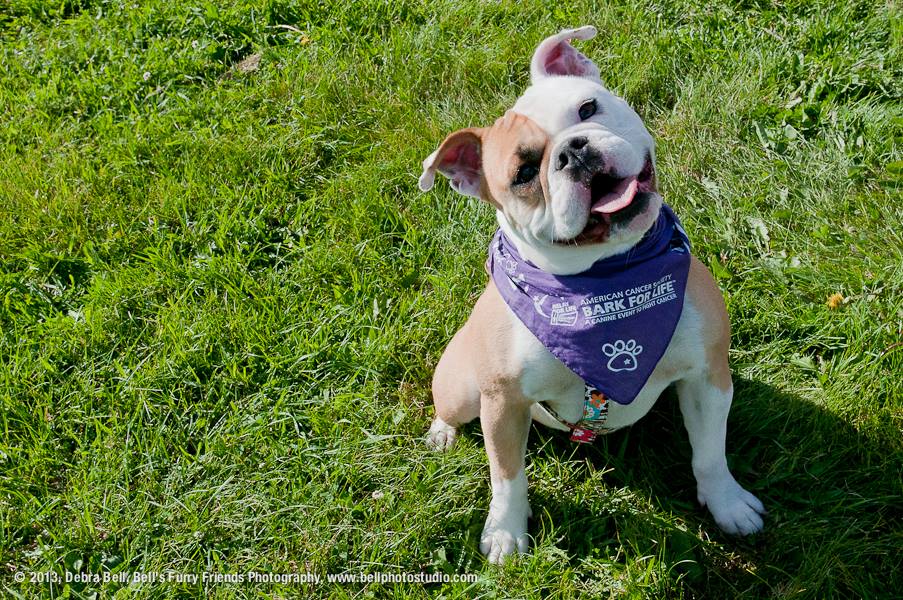 Since 2012, I've been the official photographer for the Greater Bangor Bark for Life. Bark for Life is a non-competitive walk that raises funds for the American Cancer Society's Relay For Life. Only this event includes dogs that are often are co-survivors for humans with cancer. Or they are affected by cancer themselves.
After all, everything is better with dogs.
And I love this event, especially its message and the camaraderie that comes from those who gather together to celebrate and remember those touched by cancer (human and canine).
This year, I'm pleased to announce that Bell's Furry Friends Photography is the official photographer for the Bark for Life of Greater Portland. This event will be held on Sunday, May 4 from 11:30 a.m.-2 p.m. at the Portland Breakwater Light (Bug Light Park).
Registration is $20 for a dog and its owner (or just the person too).
Photos from the event will be posted on Facebook shortly after the event.
Learn more about the Portland Bark For Life or sign up here at http://bit.ly/1m5ehIL
Learn more about the Greater Bangor Bark for Life (June 14, 5-8 p.m., Hollywood Casino Raceway) or sign up here at http://bit.ly/1l226bv