Published! A Behind the Scenes Look at the Latest Cover Shoot for Maine DOG Magazine
Enjoy a behind-the-scenes look at the latest cover shoot for Maine DOG Magazine. There's nothing more delightful than a perfectly content pup in a beautiful setting. That's precisely what happened on a recent cover shoot for Maine DOG Magazine, formerly known as FIDO Magazine.
A social vote chooses cover models. Dog owners submit a photo of their dog online. Then, at the end of the submission period, a gallery will be posted to the magazine's Facebook page where the dog with the most online votes wins the opportunity to be the next published cover dog.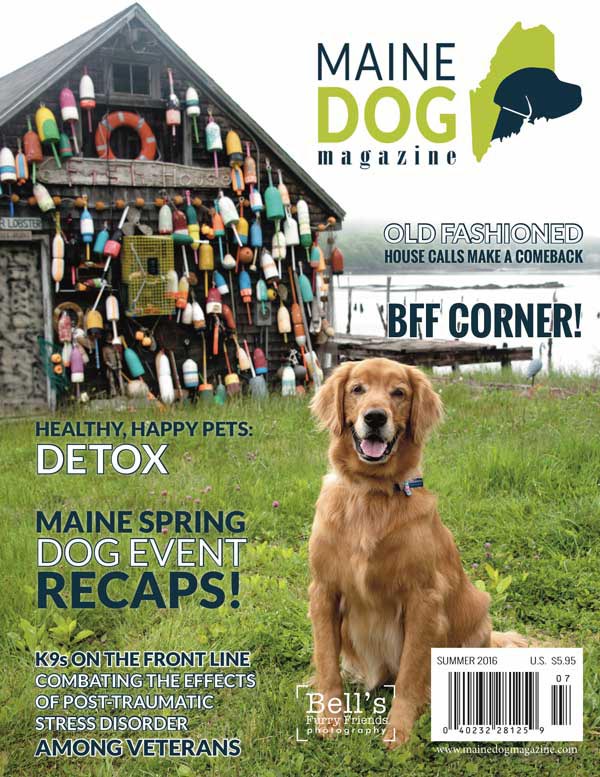 Roman, the summer cover model, was a delightful, loving, and curious golden retriever from Hollis, Maine. He won the summer cover with an impressive 512 Facebook "likes." Roman and his humans Amanda and Jennifer traveled from Hollis down to Boothbay Harbor for a distinctly coastal flair session.
They joined Maine DOG Magazine editor Amelia Small and me for a foggy (welcome to coastal Maine) shoot full of color and fun. Our initial plan was to visit Porter's Preserve trails and end our session at the ocean. Still, on the way there, we discovered something, even more, Maine, a colorful lobster and fish shack near the bridge to Knickerbocker Island, just down the way from Coastal Maine Botanical Gardens.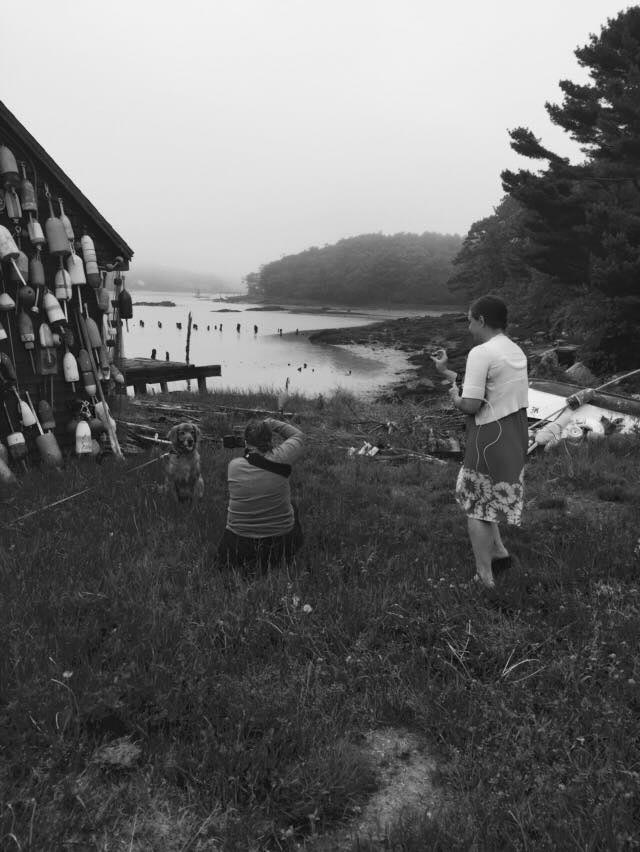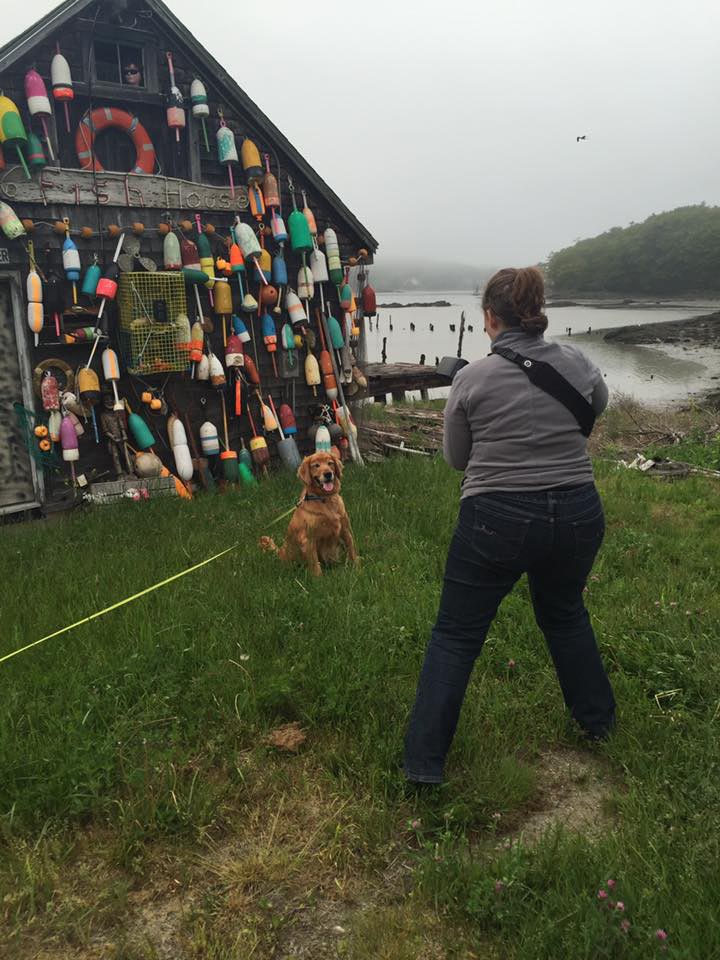 We started at the shack, then traveled across the bridge to a picnic area surrounded by Maine pines and leading to a muddy but lovely inlet with water. Anyone who knows Golden Retrievers knows they love water. Roman is no exception. He was so excited to get to the water that it took all of us and an adorable lime green squeaky toy sheep to keep his focus on us.
My goal on any photo session or published cover session is to ensure that we're safe, working with the dog and its people, so they're happy and engaged, and to play off of the dog's strengths. Roman and his human mom Amanda filled out a questionnaire ahead of time. This ensured I knew more about them and knew what would work to keep him engaged and safe. That questionnaire also helps me understand their relationship even better.
For the published cover, we knew the kind of shot we were looking for and kept in mind where components should go, like the magazine name, the ISBN, and promos for stories. It's not just about creating a gorgeous image, which we did. It's about creating an experience good for the editor, dog, and owner.
I had a blast working with Roman, Amelia, and Roman's people. They were super assistants who kept Roman interested and paying attention. I'm sure his favorite part was going off-leash by the ocean's edge to chase his red ball into the waves. I completely understand why his people love him so much.
Moreover, it's an honor to be able to work with such lovely and genuine people. Over the next year, I'll be continuing to work hand-in-hand with Amelia Small, editor of Maine DOG Magazine, to photograph the covers of the Summer (out now), Fall, Winter, and Spring issues of the magazine. I know that the next year will be full of fun and new furry friends.
Want your own copy?
Subscribe to the magazine here or check these dog-friendly stores:
The Animal House – Westbrook & Damariscotta
The Loyal Biscuit – Rockland, Camden, Belfast & Waterville
The Fish & Bone – Portland
Paws Applause Natural Pet Supply – Scarborough
Super Dogs and Cats – Biddeford
Planet Dog – Portland
Gorham Growl – Gorham