Pet Photography 101 Workshop – This event has passed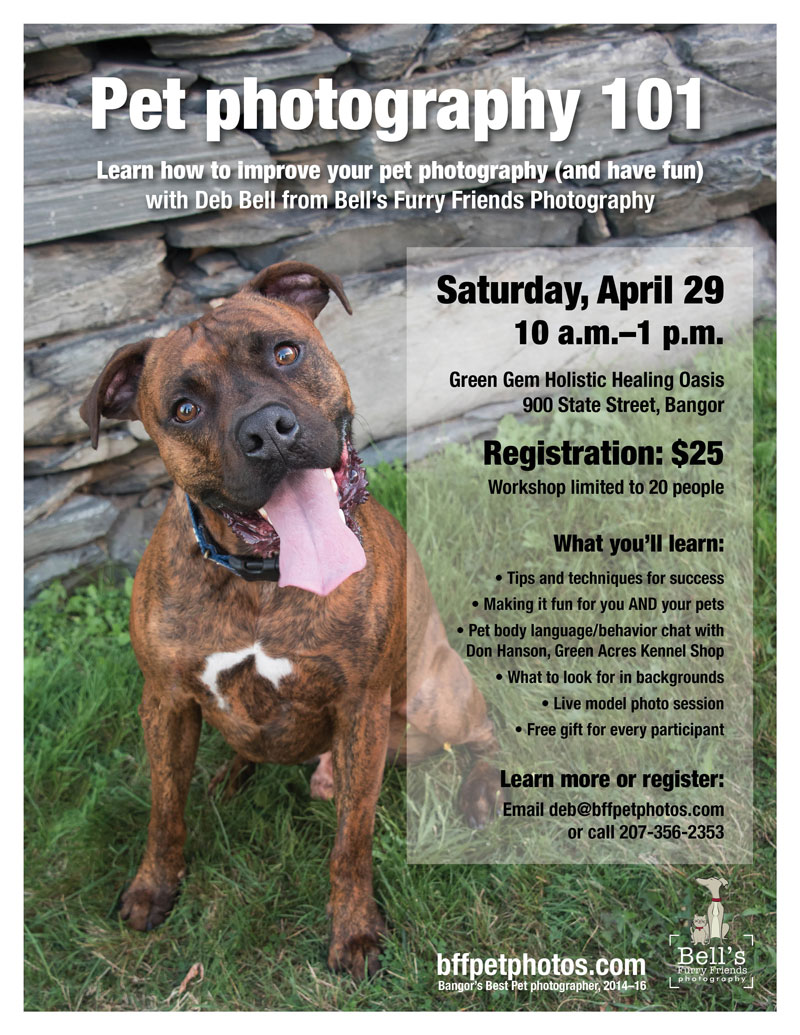 Have you ever wanted to improve your pet photography skills or learn about taking better pet photographs? Ever experience frustration with creating pictures of your best furry friend?
Bangor's best pet photographer, Debra Bell of Bell's Furry Friends Photography, is hosting an interactive workshop on April 29, 2017, from 10 AM – 1 PM at the Green Gem Holistic Healing Center, 900 State Street in Bangor.
The workshop features a discussion of pet behavior and pet body language with Green Acres Kennel Shop owner Don Hanson. Also, see a demonstration on creating pet photographs with live dog models with Deb Bell.
Registration is $25 per person. Workshop limited to 20 people. Registration fees non-refundable unless the workshop is canceled.
Learn more or register by contacting Deb Bell at (207) 356-2353, email [email protected], or register by filling out this form. – This event has passed.