Ready for My Close-Up Partner: Best in Show Paws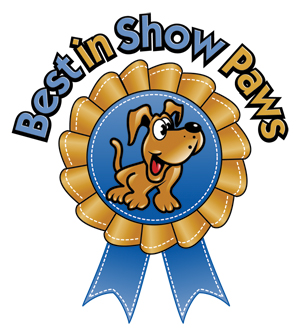 "Ready for my Close-Up" will be on Friday, July 12, 6-9 p.m., Sea Dog Brewing Company Banquet Center, 26 Front Street, Bangor. Just a reminder, this is a people-only event. Please leave your pets at home.
Ready for My Close-Up Partner: Best in Show Paws
Owner: Shannon and Dave Byers
Location: Lamoine Center, Maine
Phone: (207) 479-3589
Website: www.facebook.com/BISpaws
A lot of things go into great pet portraits. One of them is nail and paw care. When planning my Open House, I reached out to Shannon and Dave Byers from Best in Show Paws to help me show what proper nail care can do for pet health and photos.
The couple owns a pair of greyhounds, Annie and Scout. They are adorable, just like their owners. They're volunteers and adopters with the Maine Greyhound Placement Service.
Shannon and Dave operate a professional mobile nail trimming service for dogs. Best in Show Paws opened in the fall of 2011. The couple travels to dog events, public places, and people's homes to provide nail trimming services.
"Because we only focus on nail services, we are experts when it comes to nail trimming," Shannon said. "We go above and beyond the typical nail trim service. We evaluate each dog and use techniques to calm dogs that might be stressed by nail trimming. We trim the nails and then use a sanding tool to smooth the edges. Then, we apply a protective paw balm. If necessary, we trim the fur between the pads to prevent matting and apply non-toxic pet polish, if desired."
What's the benefit of trimmed nails?
Trimmed and healthy nails do not distract from a great photograph of your pet. I love dogs! I especially love helping owners keep their pet's nails trimmed.
It's a task that many people fear, but I love it! Especially when an owner says their dog hates having their nails trimmed and won't tolerate having them trimmed, I can trim them without them becoming stressed.
Why are you participating?
We agreed to participate because it's a chance to chat with folks in the Bangor area, get to know them, and tell them about the importance of nail trimming. I think the event is innovative and a new twist on the typical pet-related events we attend.
What will people learn at your booth?
People can learn about the importance of nail trimming, how to use a Dremel tool for sanding their dog's nails, and that nail trimming does not have to be a traumatic event for them or the dog.