Ready for My Close-Up Partner: Mutt Nose Best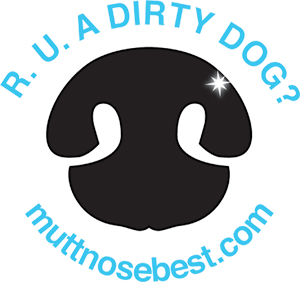 "Ready for my Close-Up" will be held on Friday, July 12, 6-9 p.m., Sea Dog Brewing Company Banquet Center, 26 Front Street, Bangor. Just a reminder, this is a people-only event. Please leave your pets at home.
Ready for My Close-Up Partner: Mutt Nose Best
Owner: Jenny Dwyer
Location: 30 Bomarc Road, Bangor, Maine 04401
Phone: (888) 255-6854
Website: www.muttnosebest.com
Facebook: www.facebook.com/muttnosebestofficial
When people prepare for pictures, those who want a special experience or opportunity to look their best head straight for the hair salon. It is no different for pets. In fact, it can help you improve your bond with your pet and their health.
That's why I reached out to Jenny Dwyer, owner of Mutt Nose Best. I asked her to be part of my Open House. Mutt Nose Best is almost two years old, or in dog or small business owner years,14.
It offers handcrafted, natural, and organic dog grooming products including healing balms, shampoos, conditioners, wipes, and sprays using local ingredients like wild Maine blueberries and organic oats. These products are people-tested, dog-approved. They do have a shelf life but provide the pet with a chemical-free experience.
Plus, Mutt Nose Best knows how important it is to give back. Their business philosophy lines up with mine. Plus, they're awesome business people. Mutt Nose Best products can be found throughout the country and locally.
What's a tip that you can give that would help a pet prepare for photographs?
Grooming and bath time are important steps in your pet's care not only for appearance but for their health. Make bath time fun with a floating toy in the tub, lots of praise, and treats for good behavior. To get your pet used to the process of being handled make a habit of petting and playing with every single part of your pet while lounging together in a relaxed state, including potentially sensitive areas such as the ears, tail, belly, back and feet.
Grooming is a great opportunity to bond with your pet. Helping your pet relax and enjoy the experience makes it easier for everyone. After all, no one wants to chase a wet, soapy pet through the house. It is also an opportunity to check for any abnormalities, lumps, bumps, fleas, and ticks. When preparing for your photo session, bathe your pet the night before. Bring a brush to your session to freshen up their coat and get them ready for their close up!
What's your favorite part about being a pet-oriented business?
Providing furry family members with products that incorporate the highest quality natural and organic ingredients. We hold Mutt Nose Best to the highest standards. We make them for our dogs! Also, bringing my dogs to work!
Why did you agree to participate in this event?
We think it is wonderful that Deb celebrates pets as part of the family by devoting a new division of her photography business to animals and the people who love and cherish them as much as we do ours!
What can people learn from you the night of the event?
We hope to spread the word about how important using quality products with natural ingredients is to the health and well-being of their pets. We also hope to spread the word about our BARKK 5K coming up in September.