Ready for My Close-Up Partner: Veazie Veterinary Clinic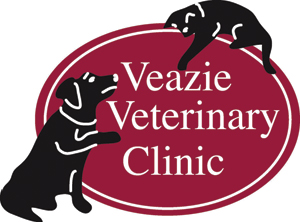 "Ready for my Close-Up" will be on Friday, July 12, 6-9 p.m., Sea Dog Brewing Company Banquet Center, 26 Front Street, Bangor. Just a reminder, this is a people-only event. Please leave your pets at home.
Ready for My Close-Up Partner: Veazie Veterinary Clinic
Location: 1522 State Street, Veazie, Maine 04401
Phone: (207) 941-8840
Website: www.veazievet.com
Facebook: www.facebook.com/veazievet/info
When you think of pet portraits, have you thought about how your pet's health and dental care affect how they feel and look? When combined with proper grooming, training, a shiny new collar, and paw-fect nails, your pets feel and look their best which reflect in the photos, plus, the skill of a professional pet photographer like me.
This is especially important for senior pets or those with special needs. I reached out to Veazie Veterinary Clinic, one of many awesome vet clinics in the area. I asked them to represent the health side of preparing for pet photos.
Founded in 1988, Veazie Veterinary Clinic offers a full range of services from routine vaccines and check-ups to dental care, including root canals for dogs, abdominal and cardiac ultrasound, digital radiography, and advanced surgical techniques on-site. Veazie also offers rehabilitation services to help pets lead healthy, active lives free of pain.
If you are familiar with Veazie Veterinary Clinic through its Facebook page or website, you know that they are a very photo-oriented vet practice. They understand the value of documenting pets for posterity.
What's a tip that you can give that would help a pet prepare for photographs?
Make sure that they feel their best by being in purr-fect health and can show off their pearly whites!
What's your favorite part about being a pet-oriented business?
Developing lasting relationships with owners who love their pets.
Why did you agree to participate in this event?
To educate people about veterinary dental health and the important part it plays in our pets' lives.
What can people learn from you the night of the event?
Attendees can learn about the importance of dental care and how a routine oral health evaluation as part of an annual exam can spot minor issues before they become big trouble. They can also learn how dental cleanings make a significant difference in their pet's appearance and get them ready for their close-up!