Shining a Light on Domestic Violence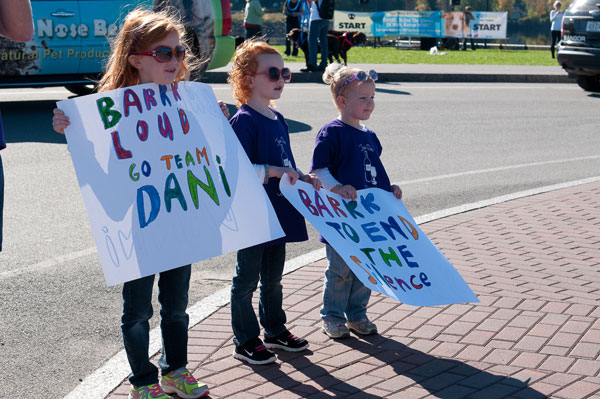 Last year, I had the immense honor of being on hand when Jenny Dwyer's Paw it Forward Foundation held its first BARKK to end the Silence 5K Walk/Run/WOOF. I like to think I woofed as running is not my thing.
This event, not expected to be a runaway hit, raised a tidy sum of money to create a pet-friendly shelter for people affected by domestic violence. I'm thrilled to come back this year to document the event, people, and pets standing up to this familial tragedy.
There are no shelters in Maine equipped to handle pets. For many struggling to survive, leaving the family pet behind is another trauma they may not be able to take. Nationally, studies show that 48% of women delay leaving a dangerous situation due to fear for their pets' safety. Abusers use pets as leverage to control their victims.
Last year 500 participants, people and pets alike, raised $7,000 to go towards a fund to equip domestic violence shelters with special ventilation and training. Organizers expect a tremendous increase this year!
For More Information
To donate, or volunteer at the 5K run, call Mutt Nose Best at 207-262-8773 or email [email protected].
You can also find information online at:
Resources
Read more about the ties between domestic violence & pets here:
Mark Your Calendars
BARKK to End The Silence – 5K Walk, Run, or WOOF! A Dog-Friendly Dash – http://www.eventbrite.com/e/barkkto-end-the-silence-5k-walk-run-or-woof-a-dog-friendly-dash-registration-8455744359
September 27, 2014
Registration opens at 8:30 AM.
The race starts at 10 AM.
Bangor Waterfront